Not only did we poll our trusted network of professional pool builders, we scoured the Internet for current trends in home design, décor and landscape design to bring you these 5 predictions of what will be popular in pool design this year.
Automation & Ease of Maintenance
The "smart home" is the home of the near future, where many common devices and appliances will be connected to the Internet so the homeowner can control them wirelessly via smart phone: thermostats, lighting controls, televisions, ovens and even washing machines!  This will extend to the swimming pool as well.
Gone are the days of painstaking water monitoring and chemical-guessing.  There are many automated pool control systems that allow pool owners to manage pH balancing, cleaning, filtration, heating and even control pool lights and other water features. Wireless remotes or user-friendly, free apps for smart phones allow homeowners to have their pool ready before they pull in to the driveway after work, or turn something off from the airport before they board their plane for vacation.
Extended Use of Space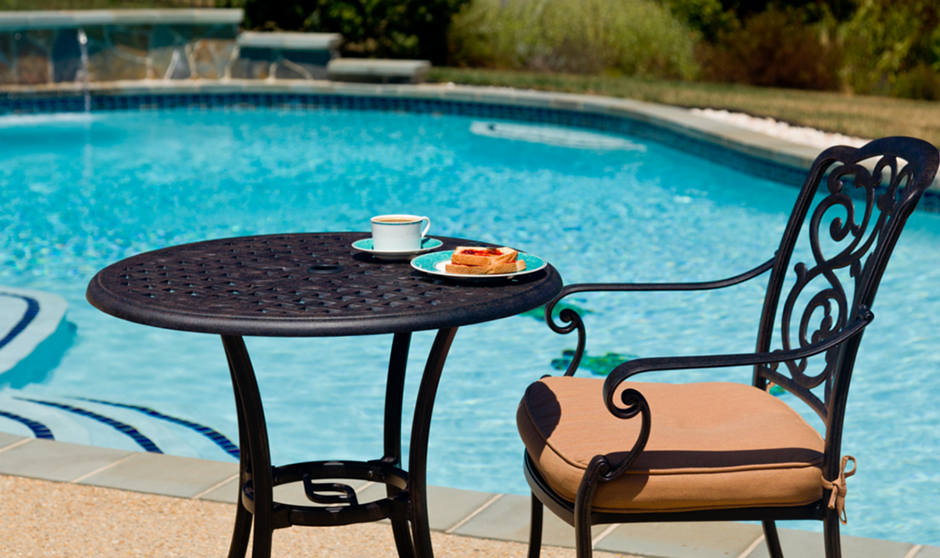 Just as homeowners are seeking to maximize every nook and cranny inside by creating multi-purpose rooms, pool owners will seek to maximize their time outside by the pool. The addition of great pool lighting that extends into the landscape gives pool owners the opportunity to enjoy activities well in to the evening. Fire pits or bowls allow poolside activities as the weather turns cooler.  Outdoor kitchens and high-quality patio furniture extends entertaining possibilities and will create the "room without a ceiling."
Universal Design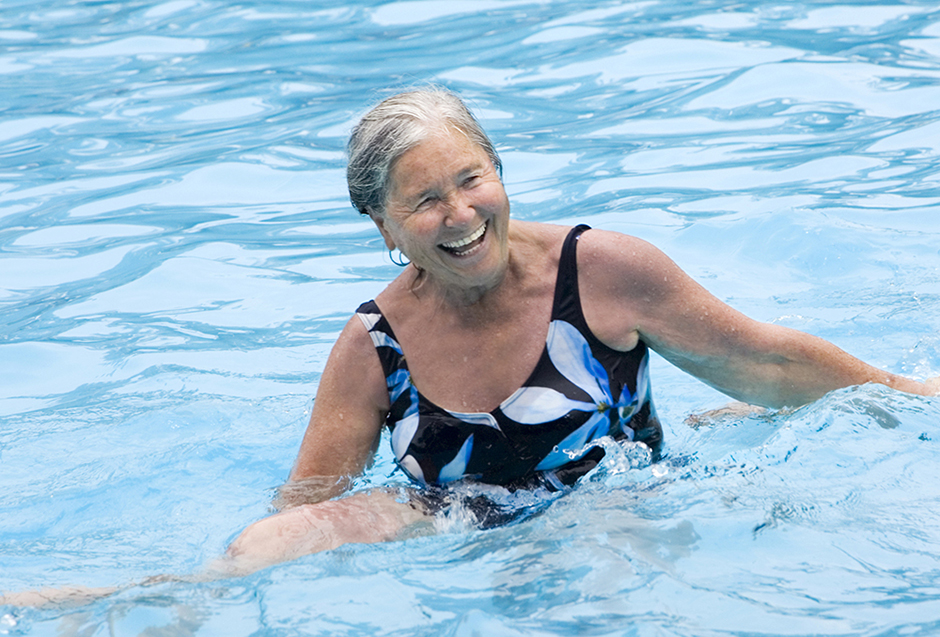 Homeowners are designing their "forever homes" to facilitate graceful aging without making major home modifications down the road, like single-story dwellings, task lighting, and hardware that is easy to grasp.  Pool designs will follow suit. Pools can be designed with beach entries, beautiful yet functional pool ladders and railings, or even a small pool lift and extra grab rails in certain areas.
Sustainability
With each passing year, sustainability in swimming pool and home design becomes less of a space-age aspiration, and more of a reality for many pool owners.  Professional pool builders are working closely with homeowners to identify ways to increase a pool's energy efficiency and reduce its environmental impact. Products like solar heaters, high efficiency pool systems, low wattage LED lighting as well as pool covers that decrease evaporation and help maintain water temperature are becoming standard swimming pool features. Energy efficient design is also becoming much more prevalent. The orientation of a pool relative to the direction of wind and sun are now taken into consideration, as is the sourcing of local materials in an effort to help decrease a new pool's environmental footpring. There are many aspects to consider in order to improve the sustainability of pool construction and ownership.
Something For Everyone
Because pools are a significant investment and homeowners are seeking to make them an extension of their living space, pools will be designed with a "something for everyone" mentality. A pool slide or basketball game for recreation, soothing water features or tanning ledges for relaxation, as well as features that promote fitness, entertainment and luxury will all be built-in.
What are your pool design predictions for the coming year?