Thermo Plastic Coated Rails Help Resist Rust
With the rise in popularity of salt-chlorine generators, rails are increasingly exposed to more corrosive environments which can cause them to rust. Thermo Plastic Coating (TPC) was created to reduce rail corrosion. TPC coated rails provide further aid in protecting rails from rust.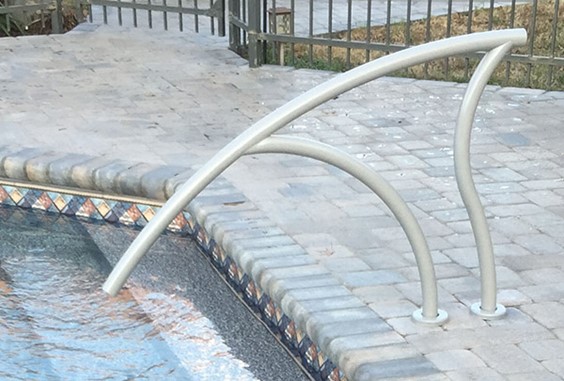 Thermo Plastic Coating Benefits:
Helps protect against chipping, corrosion, and salt spray
Available in three designer colors to match backyard décor
450% more resistant to abrasion than traditional powder-coating
Textured finish provides a secure grip, even when wet
Visit the S.R.Smith or Inter-Fab websites for a complete line of rail and ladder options. Consult the Inter-Fab Technical Guide for specific availability of Thermo Plastic Coating.

Be sure your contract has a line for an upgrade to Thermo Plastic Coating (TPC) on Inter-Fab rails.