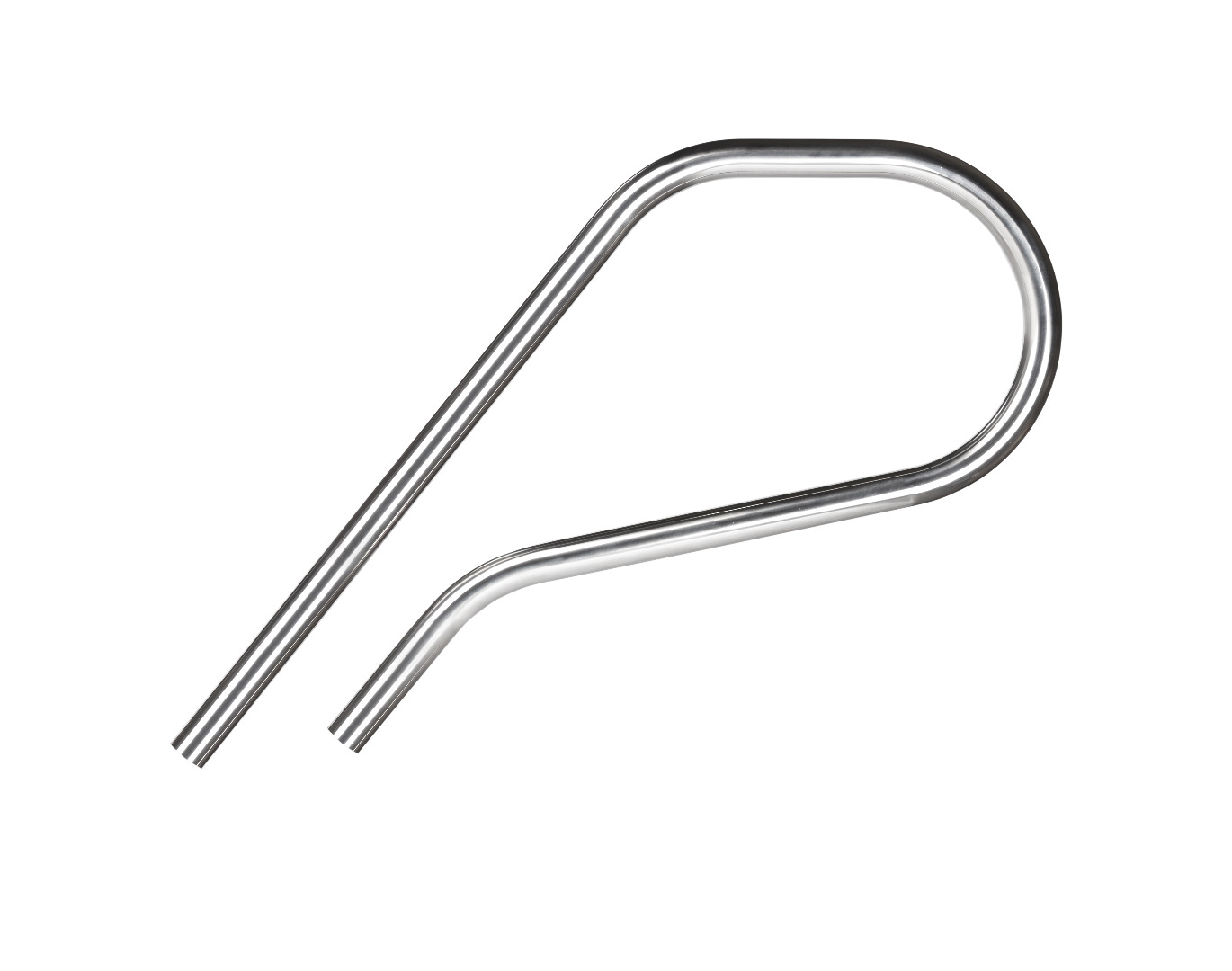 Product Description
P Grab Rails provide an ideal hand grip for in-wall pool ladders. Constructed of stainless steel, these rails can also be powder coated or treated with clear Nycote for additional protection. Comes as a pair.
Specifications: Available with or without flanges. Tubing: 38mm diameter. Wall thickness: 1.2mm. Type: 316L stainless steel. Powder coating available in Pearl White, Stone Beige and Aztec Black. Clear Nycote Protectant also available for added protection.
Part Number(s): SR-2S, SR-2F
Shipping Dimensions: SR-2S: 7kg, 91cm L x 70cm W x 8cm H. SR-2F: 7kg, 90cm L x 66cm W x 13cm H.