How Smart Is Your Pool Slide?
The best swimming pool slides pass 48 unique performance standards outlined by the U.S. Consumer Product Safety Commission (CPSC).   Only swimming pool slides that have been independently graded to this standard* should be installed on pools. 
Swimming pool slides add a huge element of fun to swimming pools, but to ensure the good times last, safety must always be the first consideration.  There are three things to consider in regards to the safety of your pool slide: product safety features, adherence to the mandatory federal safety standard and proper installation.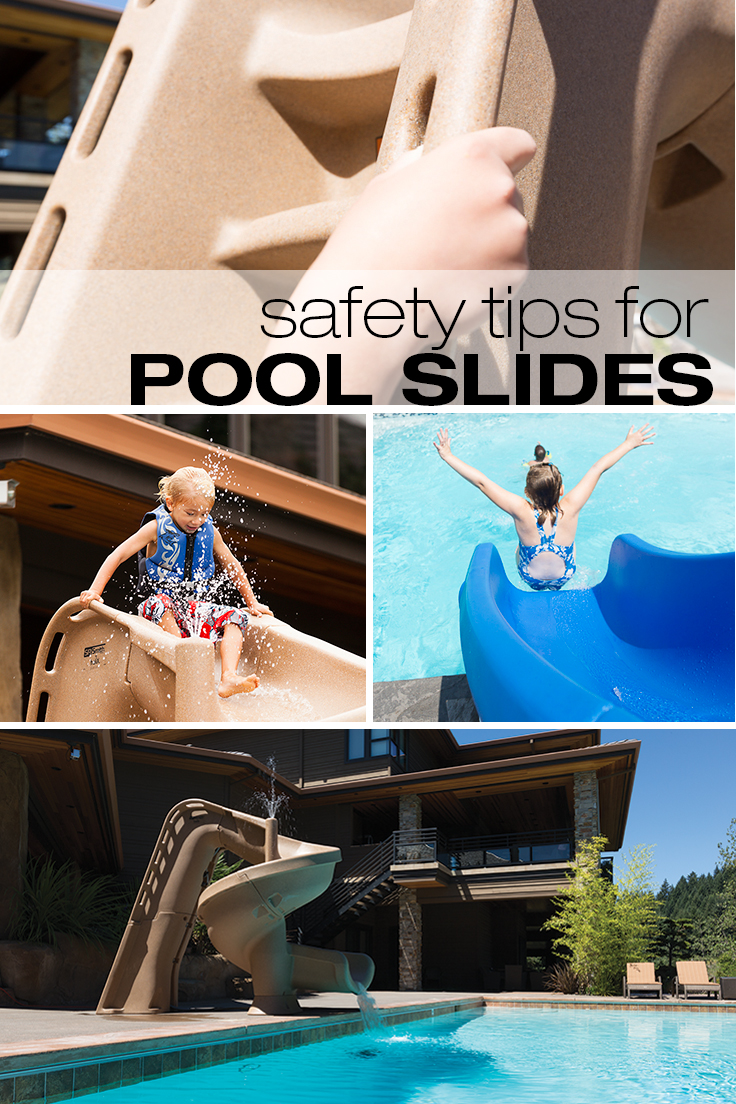 What is the CPSC?
An independent agency of the U.S. federal government, the Consumer Product Safety Commission was established in 1972 to develop safety standards for consumer products. The CPSC exists to protect the American public from risk of injury and death by reviewing and analyzing consumer products for safety. Swimming pool slide standards were adopted in 1976.  The CPSC issues and enforces mandatory standards, or bans consumer products if no feasible standard would adequately protect the public. For more information, visit them at cpsc.gov.
Safety Tests
The CPSC Pool Slide Standard outlines requirements concerning manufacturing, construction and materials. The standard also makes recommendations regarding handling, storage, marking and installation. Swimming pool slides must meet all applicable standard requirements to fully comply. Here are some examples of performance tests.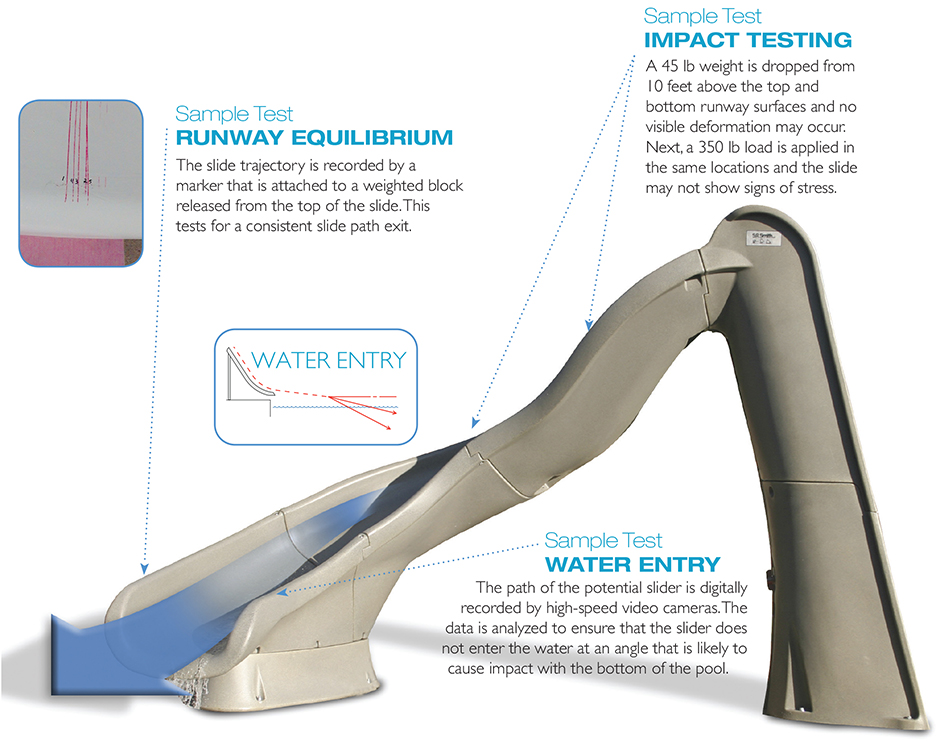 Safety Features
In addition to purchasing a CPSC-compliant slide, you can also look for additional safety features like sturdy, molded handrails that are easy to grip, wide ladder treads with enclosed steps, and high side walls.
Installation
Finally, correct installation is imperative to pool slide safety. A CPSC-compliant pool slide with loads of built-in safety features would still not be safe if not installed according to the manufacturer's instructions.  Swimming pool slides should only ever be installed on in-ground swimming pools that have the proper water depth below the slide flume, and enough "space" in the pool to the front and sides of the slide exit (often called the "water envelope.")