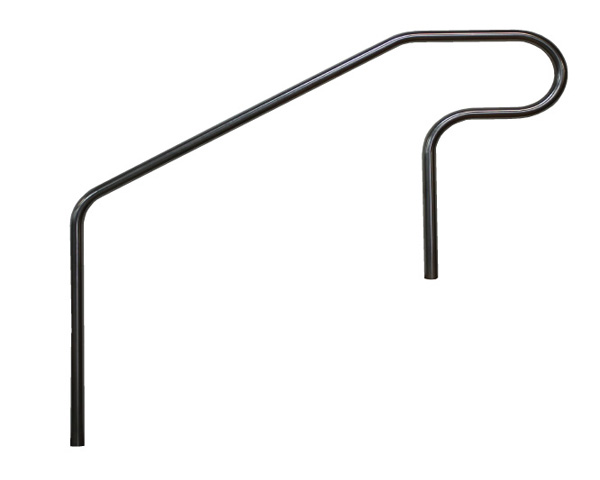 Product Description
2-Bend ADA Stair Rails come in a wide variety of lengths (ranging from 4' to 6') to accommodate almost any pool, and feature a 34" height to meet ADA handrail guidelines.
Specifications: Tubing: 1.90" OD, Wall thickness: .065", Type: 304 or 316L.
Part Number(s): 2HR-4ADA, 2HR-5ADA, 2HR-6ADA, grab rail, grab rails
Shipping Dimensions:
4' Rails, 20 lbs. 72"L x 42"W x 4"H. 5' Rails, 22 lbs. 84"L x 42"W x 4"H. 6' Rails, 24 lbs. 96"L x 42"W x 4"H.